Made-To-Measure Custom-Built Hydrosystem Hardware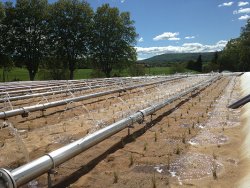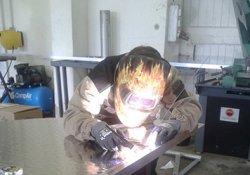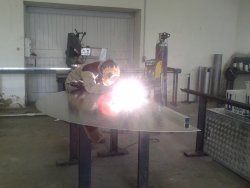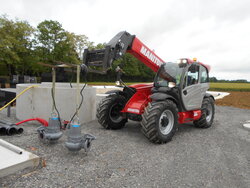 Based in Domsure (Ain), our purpose-dedicated facility, which opened doors in 2011, crafts made-to-measure custom-built hydrosystem hardware equipping wastewater treatment plants.
This production facility enables us to design and custom-build an array of pipework and channelling hardware in stainless steel.
---
SCIRPE Atelier is strategically sited at the crossroads of several regions, which proves a huge asset for guaranteeing swift route-to-site with top build quality and workmanship of the infrastructure provisioned.
Our team regularly go out on the road to regions hosting SCIRPE wastewater treatment infrastructure.
---
What We Provision
---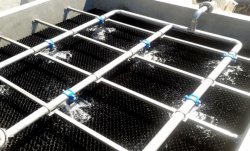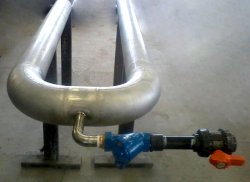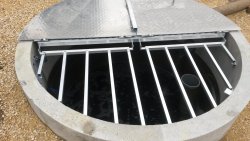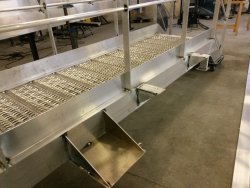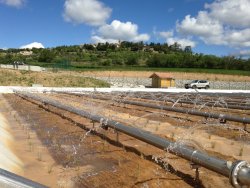 Wetting and watering hydrosystems

Effluent streaming hydrosystems

Sewer backflow configurations

Pumping station retrofits

Custom channelling and dosing circuit builds

Re-auxiliaries on legacy systems

Metalwork fixtures
---
After-Build Service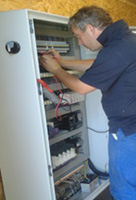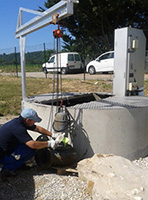 The majority of wastewater treatment plants designed and supported by SCIRPE come equipped with a remote monitoring system that enables SCIRPE Atelier to regularly check up on the infrastructure, make sure it is running optimally as-per-designed, and flag up any process malfunctions in real time.
Each time SCIRPE designs a wastewater treatment facility, our technicians are missioned with:

Lead follow-up technical performance diagnostics on the SCIRPE infrastructure throughout the warranty period

Train up local-commune workers on facility control and operation

Handle hardware refits

Respond swiftly to on-the-spot call-outs if needed

Deliver advice and guidance
---
Note that throughout the warranty period, our team stays on hand and mobilizable to coach local-authority infrastructure owners on running their facility..
---
Our Technical Support Service Contracts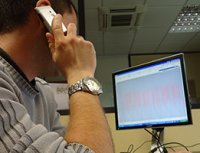 Under 12-month technical support service contracts, SCIRPE Atelier also goes out on the ground in a number of regions to lead diagnostics on each and every kind of wastewater treatment module installed.
---
Our 12-month technical support service contract enables local authorities to enjoy:

Full system-wide control-checks on their water treatment facilities

Read-outs of the operating parameters

Servicing and maintenance of the system electromechanicals

Servicing and maintenance of the system electricals

On-the-spot technician call-out if needed

In-stream/out-stream pollution analyses

Site inspection reports

Technical support and advisory services