THE AZOE® PROCESS SYSTEM — FEATURE CHARACTERISTICS AND MAJOR APPLICATIONS
Nitrate and Phosphorus Removal
As a rule, any properly-sized constructed wetland system will easily achieve the water quality targets set down by the Water Framework Directive.
However, comfortably achieving discharge quality targets on nitrate and phosphate removal is a more complex task that has to mobilize specific processes.
Effluent quality requirements are getting increasingly tough—especially on nitrogen and phosphorus—so SCIRPE devised and developed a solution—the Azoé®process system.
The Azoé®process system is a hybrid fixed-bed trickling filter and reedbed filtration system that significantly reduces effluent nitrogen and phosphorus contents.
The trickling filter engineered to start the process is a pure biological pre-treatment that creates the oxidative conditions crucial to nitrification and stable particulate phosphorus precipitation onto the filter.
---
The Azoé® process system comes in version configurations gearable to the target treatment:
Azoé®-N for denitrification
Azoé®-P for phosphate removal

---
Treatment of Industrial and Food-Industry Effluent
The trickling filter engineered upstream of the process system facilitates the treatment of food-industry effluents—typically from cheesemakers, dairies, distilleries and winemaking.
---
---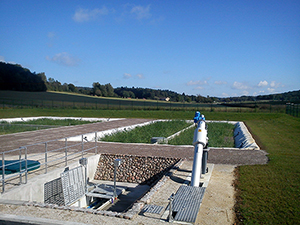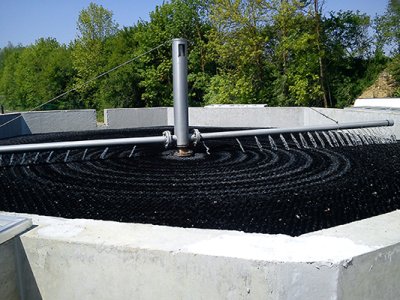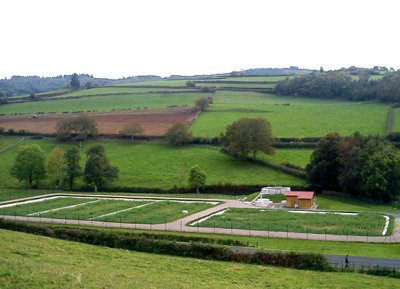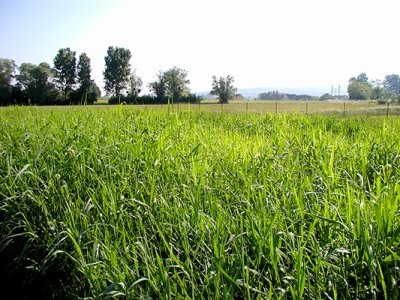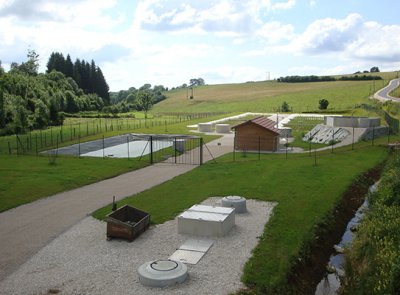 ---
Video from one of our wastewater treatment plant with discharge area vegetated - Location Department 71 _ Rural community called "CIEL"