WHAT WE DO, OUR PRODUCTS AND SERVICES
SCIRPE is a wastewater engineering company specialized in constructed wetland systems. The bulk of our activity revolves around public-contract design-bid-build tenders for turnkey delivery of wastewater treatment facilities.
We cater to small-to-medium rural-community local government. Constructed wetland wastewater treatment systems require natural habitat space, which makes them impossible to create in built-up urban areas.
The company has divisionalized its activity in order to:
tender the best technical and financial solutions possible
create the best wastewater treatment facility completion conditions possible while also mobilizing new R&D input..
---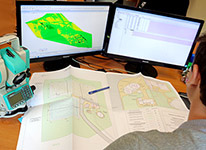 Projects :
Our design engineers devise technical and financial solutions geared to local-community needs.
---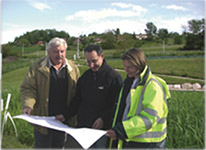 Programmes:
Our field programme engineers coordinate the construction project and supervise to-spec and to-schedule delivery.
---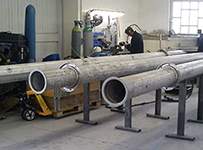 Hardware building and on-ground works:
SCIRPE Atelier custom-builds and assembles hydrosystem hardware for community-scale wastewater treatment plants as well as offering after-build services and technical support.
---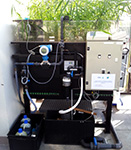 Research & Development:
The R&D division is a team of recently-postgraduate researchers (on 'CIFRE'-framework internship contracts) enrolled to explore the mechanisms mobilized in water purification by constructed wetlands in order to provide concrete guarantees that all discharge is standards-compliant.
---
---
---
SCIRPE activity thus largely revolves around the full amenity lifecycle, from concept design through to on-ground works and back to facility equipment manufacture, after-build service and R&D.